People
Digital Futures is brought to you by a large, and constantly growing, team from across the university: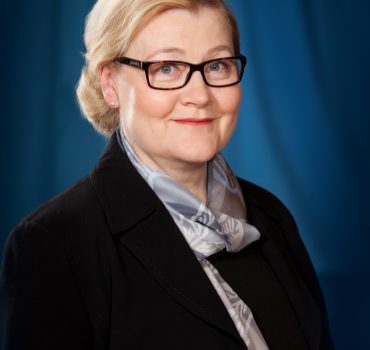 Anne Kovalainen, Professor at the Entreprenurship Unit contributes a business and society perspective to DF events and activity. She has held the Academy of Finland Minna Canth Professorship in 2010-2014, and has been a visiting faculty fellow at the Stanford University Michelle R. Clayman Gender Institute, at the LSE, Massachusetts University and at Roskilde University. She has worked as a visiting professor at the Gender Institute at the London School of Economics and Political Science, as well as at University of Technology in Sydney, Australia, and at Kingston University, UK. In addition to her participation in Digital Futures, Anne heads the Academy of Finland Strategic Research Council consortium SWiPE – Smart Work in Platform Economy, as well as the University of Turku Strategic Project Knowledge Governance.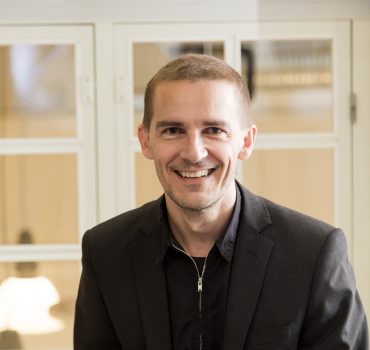 Tuomas Mylly functions as professor of European Economic Law. He is also Director of the Master's Degree Programme in Law and Information Society (LIS). He has graduated from the Faculty of Law at the University of Turku in 1995 (LL.M.). After this, he studied in an EU Law Master's Degree Program at Stockholm University (LL.M.Eur.). He completed his doctoral studies in law in January 2010 (LL.D.). He has previously served as a visiting scholar at the Kyushu University in Japan, worked as professor of international law and European law, as well as a lawyer in a law firm and legal counsel at Nokia Corporation. His research focuses on the information economy and more broadly the regulation of the information society. His research has involved intellectual property, competition and European law. His current research interest relates to constitutional protection of intellectual property in the EU and globally, as well as the regulation of the platform society and algorithmic decision-making.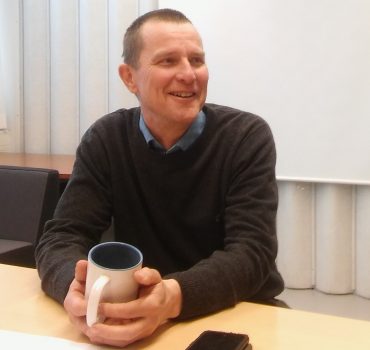 Risto Kalliola is a professor and the head of department in the Department of Geography and Geology. He has a strong interest in developing education and research related to geospatial information and geographic information systems (GIS) in the University of Turku. His research interests range from research in Finnish coastal waters to the tropical forests in Amazonia.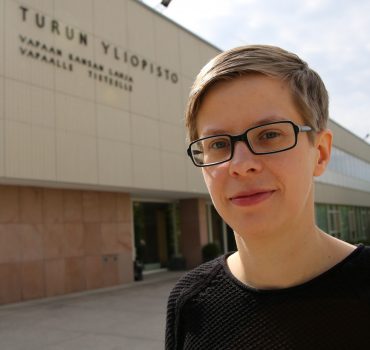 Hanna Luhtala works as a postdoctoral researcher in the Department of Geography and Geology, at the Faculty of Mathematics and Natural Sciences. Her research interests include coastal geography and marine spatial planning (MSP), with geospatial information playing an important role in her work. She is also involved in a project developing virtual geospatial information infrastructure for research in Finland, as well as in Digital Futures as a member of the young researchers group.Outside her daily work, Hanna is interested in data science and would like to improve her skills in programming and modelling.In her free time Hanna enjoys spending time outdoors or at the gym.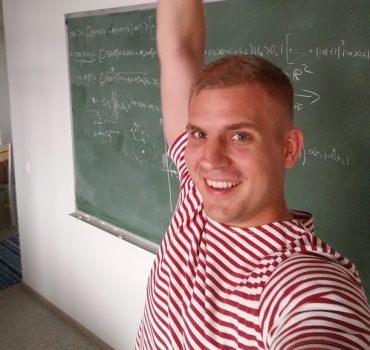 Antti Karlsson is a theoretical physics PhD working as a data scientist at the Auria Biobank in Turku. He does a lot of data mining, visualizations, descriptive statistics and lately focused on text mining and natural language processing for extracting information from clinical texts. For DF Antti is a member of the young researchers group charged with running the DF website and community.Antti is originally from Rauma, did his BSc in Turku and MSc at the Perimter Insitute for theoretical physics in Waterloo, Canada. In his free time, he loves lifting weights, fishing, cycling and the outdoors. Some say that he also likes to read stoic philosophy and do recreational mathematics based on his quantum physics research.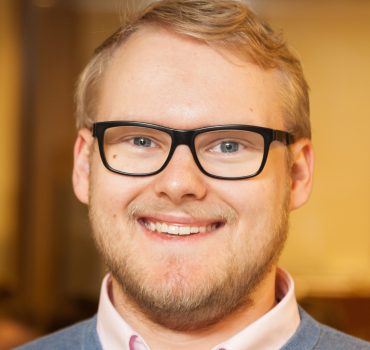 Matti Karinen is a Doctoral Candidate at the entrepreneurship unit conducting research on entrepreneurial universities as well as the platform economy and new forms of work alongside his doctoral project on "Pathways to Primary Sector MNE Legitimacy". For DF Matti is a member of the young researchers group charged with running the DF website and community.From London by birth, prior to his studies in Finland, Matti lived in South East Asia for almost ten years. He enjoys reading SciFi and has lately developed an interest in late roman and early medieval history. This he combines with troubleshooting recalcitrant computers (how those go together is anyone's guess).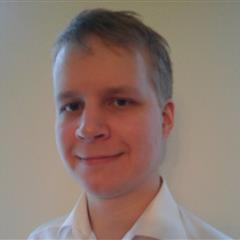 Samuli Melart is a Doctoral Candidate at the Faculty of Law and a member of the Digital Futures young researchers group. He graduated from the University of Turku (LLM) in 2017. His academic interests centres on the interplay between legal and technological developments in the information society, primarily in the spheres of intellectual property, private regulation and fundamental rights. Previously, he has studied in Estonia and Thailand. Outside academic world, Samuli concentrates most of his efforts on musical endeavours, building guitar amplifiers and raising his kids. Rest of the time is spent with "nerdy stuff" such computer games.